Our vendor of the month for February
"Our mission is to help create and preserve special memories for years to come.  We love what we do; make people smile and laugh then walk away with new stories to tell and a photo in their hand."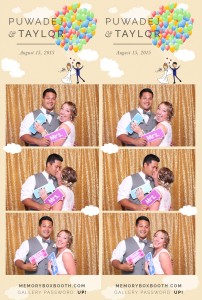 What is your favorite thing about your business? 
The favorite part of our business are the clients and their guests.  I love seeing people's reactions to their mirrored image on the screen or the print-out of their photos.  The majority of the time, people are very pleased with their images and some people just laugh at themselves.  I love what we do; make people smile and laugh then walk away with new stories to tell and a photo in their hand.
What made you start your photo booth company? 
In May of 2011, my fiancé (now wife) and I went to a wedding in Atlanta and they had a photo booth there.  This was the first time that we had ever seen a photo booth at a wedding.  We loved it so much! I kept wanting to go back but my wife was a little shy however I was shameless so I went alone a couple of times.  It was so much fun with the props!  I thought that we definitely needed to have one at our wedding.  On the way home from Atlanta, we drove; so it was a long long drive and we had plenty of time to talk about our upcoming wedding.  We tossed around the idea of renting or making our own booth.  When we got back, the first thing I did was look up different photo booths in our area.  There were quite a few, but they all lack the quality that I wanted.  My passion is photography so having nice sharp images was definitely important to me.  Another thing was that they were all so crowded and all you could see in the photo was your head.  I thought a lot of people would be coming to our wedding and they were certainly going to dress up.  Most females would love to show off what they wear so photos with shoulder or above was not going to cut it for me.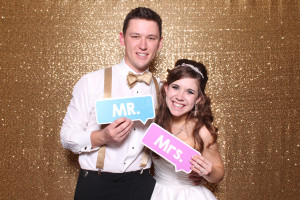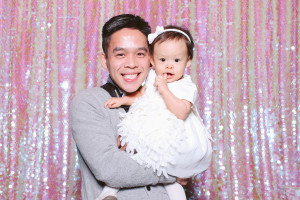 This was when I told my fiancé that I was going to make us a photo booth for the wedding which was going to be July 7, 2012. I did my research and found everything I needed from the software to the quality hardware.  I was able to get everything completed by August 2011.  We used the photo booth for the first time at our engagement party on September 3, 2011.  It was a hit! Everyone loved it.  This was when I decided to turn it into a business.  We had our first client October 2011 and our booth has only gotten better from that point
Any suggestions tips for brides who are thinking about renting a photo booth for their wedding?
If you're interested in getting a photo booth for your wedding.  Don't shop for price, but shop for quality.  A picture is worth a thousand words but with today's technology, it's also worth a thousand tweets.  Your guests will share their photos, so make sure they share quality photos.  Shop for quality.  A quality photo booth picture will look like it was taken by a professional photographer, which is well lit and sharp.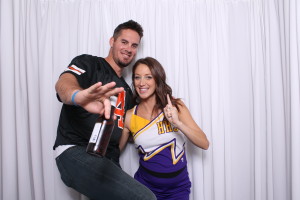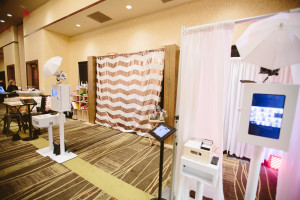 Ask the photo booth company if they carry backup equipment to their events.  I understand that equipment rarely fails but in the event something does break, make sure they can still do the job they were paid to do.  A good company would have backup a camera, computer, printer, cables, etc.
Ask them how many prints guests get per session.  I believe that everyone that is in the photo deserves a printed copy of the photo.  There are booth packages where only two prints are provided.  What if there were six people in the booth?  You wouldn't want the other four to miss out on the moment that was created in the booth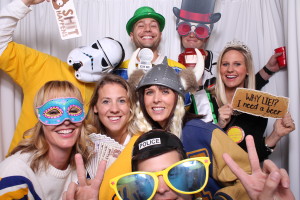 The template for the photos is also important. Not only do the photos have to look good, the design of the template should complement your wedding. Possibly match the theme or wedding colors. To have just the name is important but the overall look needs to complement you. Make sure to ask if they offer custom templates.
There are two types of booth now days, the traditional enclosed booth that has curtains and the non-traditional open booth.  If you value privacy, the enclosed booth may be your booth but if you want something where a bunch of people can fit, the open booth may be the one you want.  As for me, I like the open booth because more people can fit in a photo.  The other guests will most likely want to take pictures after seeing what a great time it is
The days of mall looking photo prints are over, the technology required to produce quality images is readily available so no one should have to settle.
MemoryBox Photo Booth got #1 on Google for Lincoln, NE!