Wedding Planning Is No Picnic
Planning a wedding seems so enticing, but the truth is most brides are crestfallen when they realize how hard it really is.
The engagement ring sparkles with promise of your beautiful future together, and that first-dance song you chose makes your throat tighten with tears … wait, no, it used to make you choke up. That was before the stress for the wedding day converted your dreamy bliss into a messy ball of stress and panic.
From afar, the idea seems so enticing, so exciting and, for any of us who inherited the event planner gene, so wonderfully challenging, since we'll be orchestrating our very own celebration.
But the truth is most brides, myself included, were crestfallen when we realized how hard planning a wedding turned out to be.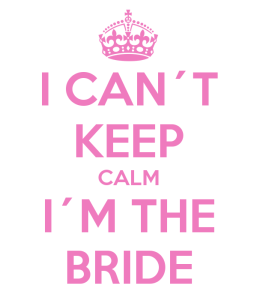 I hadn't expected my family and my future husband's family to have such different opinions about how things should go. For example, my parents wanted wine; his voted for beer.
I'd never imagined that food, reception space and a wedding dress could be so hard on our budget, nor was I prepared of the damage to my mental sanity and peace of not hiring an event coordinating.
The following are bits of wisdom that I took away while planning my own wedding:
1. Balance the Budget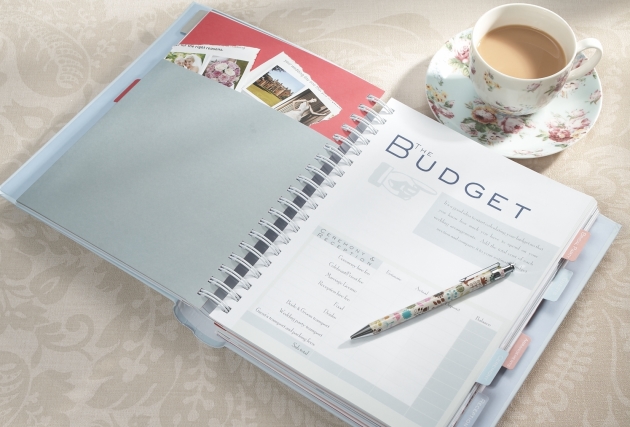 The amount of money at your disposal will largely affect your plans.
Some options are looking around at bridal outlet stores for a dress, asking a family member to help cater the wedding, or choosing a morning wedding time slot and serving lunch at the reception instead of a more expensive dinner.
The thing to focus on here is not throwing scads of cash at one day to achieve "perfection," but choosing two or three components that are important to you, then letting the other details fall as they will.
So, if your three priorities are fancy invitations, photography and your aunt's homemade tarts for the reception, focus on these and allocate the proper funds, but don't then insist that the reception table centerpieces also must look like something Martha Stewart would make.
Budgeting for a few items will let you focus on the things most important to you, which gives you a sense of accomplishment and success.
2. Expect Some Family Drama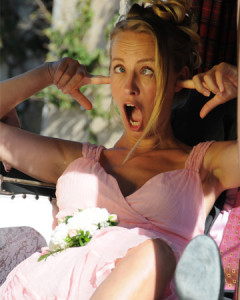 Whether it's your aunt suggesting that you have your dance at the end of the reception so those potentially offended can make an early exit, or your relatives from Europe asking every three days if you've chosen your date so that they can book their flight tickets, family members often complicate wedding planning.
You can look at your reception many ways: a way to thank friends and family for loving and supporting you throughout your life or have it be your own personal party.
This breakthrough helped me relinquish control. As I listened to my mother, grandmother and mother-in-law-to-be, I tried my best to find solutions that, though they wouldn't please everyone, would at least find good common ground.
I maintained the tone I wanted for our wedding but gave respect and deference for things such as the reception arrangement and how the bridal party would participate in the ceremony.
Learning to blend two families is a skill in which you will constantly have to grow, trust me! Now is a great time to start. This goes back to what I said about choosing three things that are important to you and being flexible with the rest. You'll be asked by your family to bend all kinds of details, and you'll be glad you planned to be ready for it.
3. Delegate Organization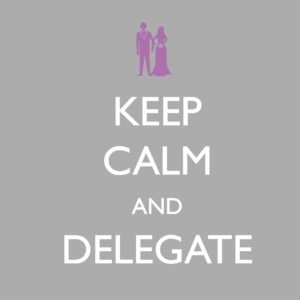 If you've worked in any sort of project management capacity, the idea of delegating tasks to others won't surprise you. You might have the funds to hire a wedding coordinator, or you might have a volunteer to run things, but however you decide to manage all the moving pieces, here's a secret: You will not be able to oversee every detail of your wedding.
Often, you'll not be able to do more than glance at the reception hall set-up — because you're too busy getting photos taken or being hugged by family and friends. Once again, surrender control by trusting others.
In my case, we drew a map for where to position the tables, how to arrange places for food and gifts, where the space for the dance floor needed to be, etc.
You can also draw a more detailed diagram for how you imagined each table would look so that the helpers had a model to imitate. Did the tables turn out looking precisely as I'd hoped? No, but they were very close.
You'll find many friends and family are excited to help. Keep a list of anyone who's offered. Plan invitation addressing parties and recruit volunteers to clean up the reception. You'll be amazed who's willing to cart your potted palms in their truck from the ceremony to the reception hall, if you just ask.
4. Communicate With Your Future Spouse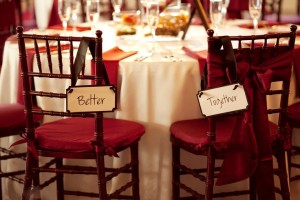 A marriage is about two people, but sometimes the wedding feels like it's just the bride's territory, for better or for worse.
I didn't have to work to hard to find jobs for him that I didn't need to handle, such as printing our invitations on his office's color printer and planning our honeymoon.
One way to protect your moments with your fiancé is to schedule special times during the week in which to discuss wedding plans. This protects you from details creeping up that neither one of you had thought about.
5. Look Around
Once it arrives, your wedding day will be so full of light, color, emotions and a rush from one event to the other, that you won't be able to slow down for much of it.
Do yourself a favor and plan to soak in as much of the wedding day as possible. Once the morning of the special day dawns, promise yourself that the rest of the details are no longer your responsibility.
Get ready to catch every single moment and treasure them deep inside you.
May God bless your plans in your journey from engaged to wedded, but most of all, may He bless this friendship and love story as one that is fruitful, life-giving and has only just begun.